After the academic and theoretical preparation for the participants, in terms of SDGs, Sustainable Tourism and Human Rights, the practical part was carried out, which consisted of walking the Camino de Santiago.
The last stage of the project was divided into two groups, one group would follow the French Way and the other the Portuguese Way, which consisted of 5 stages and more than 100 kilometers to be covered. The groups were made up of different university students, from different degrees, universities and nationalities, thus enriching the academic and above all personal knowledge of each of the participants.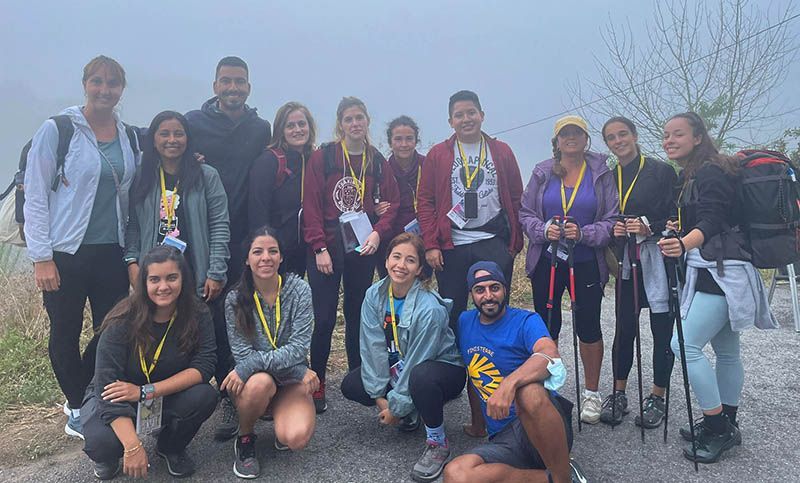 With the ¨Project TEAM INNOVATION 2021¨, we sought to create an inter-university environment of debate and learning, supported by the physical experience of what it is to walk the Camino de Santiago, and thus generate awareness that tourism is not only an extractive activity, but can also be an alternative activity, in which the vehicle of transport is your body, the villages of arrival of each stage, are your "accommodation", and the motive that drives all that is inclusive and diverse. Everyone is free to give meaning to their "Camino", which starts from the religious pilgrimage, the personal/spiritual encounter, sporting activity, and many others; and these are some of the reasons why the Camino de Santiago and the TEAM INNOVATION 2021 Project, collaborated for learning and realization of some of the Sustainable Development Goals.