Universities for Poverty Alleviation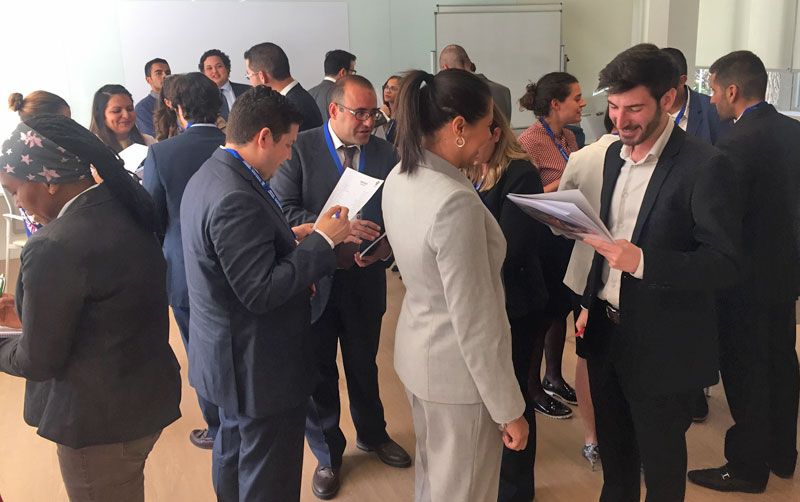 Poverty Eradication
Eradicating global poverty; the first of the sustainable development goals proposed by the United Nations for 2030.
Despite the fact that the global poverty rate has been reduced by halve since 2000, in developing countries, still 1 out of 10 people subsist on $1.90 a day, and millions more earn just a little more than this amount daily.
Moreover, poverty goes beyond the lack of income and resources to ensure sustainable livelihoods: it is also a human rights issue. Hunger, malnutrition, lack of decent housing and limited access to other basic services such as education, health and social inclusion are some of the various indicators of poverty.
UPA Proyect
In Helsinki España we are committed to contribute to the eradication of poverty through real solutions, and that is why we came up with our UPA project. We are also convinced that human rights education is a fundamental instrument for raising society's awareness on the need to work for this cause. Hence, in 2009, together with 35 other Universities at the New York International Forum on poverty eradication from campuses, we decided to launch the initiative "Universities for Poverty Alleviation (UPA)", an online platform that brings together and disseminates a Global Academic Mobilization from University Social Responsibility for poverty alleviation.
UPA is a meeting and networking place, for dissemination and inter-university action offered to universities around the world interested in working to reduce poverty.
General Objectives UPA
To spread the work that is done from University for the alleviation of poverty, and to promote new university lines of work in this field.
Raise the university community's awareness on the effects of poverty in the world, its causes and solutions.
Promote the introduction into the curricula of cross-cutting subjects or topics related to human rights and the human dimension of poverty.
Encourage teachers and students to have a responsible training on societal gaps and inequalities, especially related to worldwide poverty.
To orient much of the research into realistic solutions to eliminate poverty, that contribute to effectively promote public and/or private action.
Contribute to the exchange of information and talent, and the joint work of universities around the world.
Promote good practices, joint projects and link synergies between universities, networks, companies, governments and civil society.
Facilitate access to higher education for those in need through scholarships or other means of support.
To involve companies and governments together with universities in the realization of projects of economic and social development, of sustainable growth, within or outside its scope.
International Congress Of Rectors Universities For Poverty Alleviation
In order to enhance academic mobilization, it was considered essential to organize face-to-face meetings of representatives of the university government in order to define the lines of common interest of the international university community, in relation to the challenges of our society, to obtain greater commitment from the University's government, and to promote the Platform, for which an INTERNATIONAL CONGRESS OF RECTORS UNIVERSITIES FOR POVERTY ALLEVIATION (UPA) was convened.
It was held in 2015 with a total of 64 congressmen, 53 rectors and 19 countries. This led to important conclusions to be included in the 2016-2017 University Action Plan.
Establish a compulsory course for all students who enter the University that addresses the great moral challenges facing today's society: poverty, climate change or international terrorism. This course would be taught by professors from the University, specialized in each topic.
To create the possibility for all graduate students before leaving the University to make a voluntary commitment that implies the start of a responsible and morally acceptable professional career with their environment.
Promote multidisciplinary innovation ecosystems for poverty alleviation, sustainable development and inequality, encouraging, for example: student associations; curricular and extra-curricular internships, final theses; doctoral theses; research lines; open laboratories with access to students and researchers for the resolution of specific problems; open seminars with presence of experts with diverse knowledge…
Institutionalize university volunteering by recognizing it with academic credits.