Team Innovation 2021: Sustainable Development Goals, Sustainable Tourism in the Camino de Santiago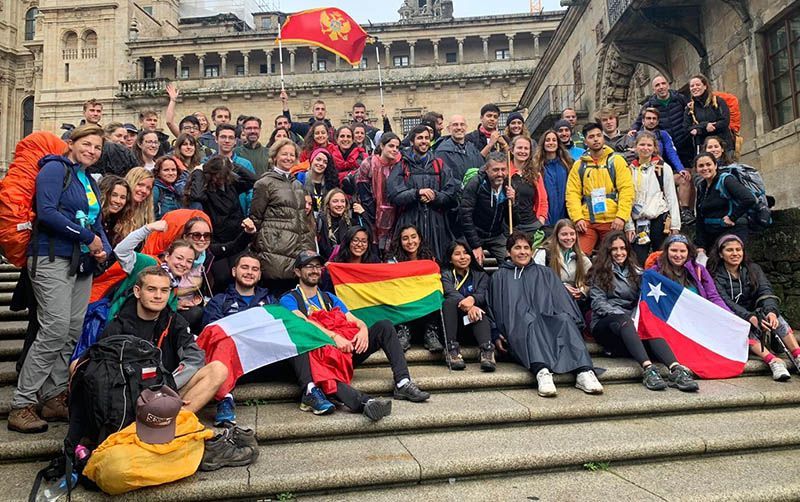 Team Innovation Project
General Information
"Team Innovation 2021: Sustainable Development Goals, Tourism and Human Rights. Innovation and future work on the Camino de Santiago" is an initiative created by Helsinki España in collaboration with the University of Santiago de Compostela thanks to the financial support of the regional government of Galicia, Xunta de Galicia, in the framework of the promotion of the Xacobeo 2021 through the regional program "O Teu Xacobeo".
Is the follow-up of the initiative "The Value of Human Rights on the Camino de Santiago: Harnessing the power of tourism to promote cross-cultural dialogue and achieve the SDGs" an International University Forum of reflection on human rights, SDGs and Sustainable Tourism which was organized in the last edition of 2019 by Helsinki Spain and the World Tourism Organization (UNWTO)
Project Phases:
Phase A (Monday, February 22th to Wednesday, March 24th): This phase is online and is designed around three modules composed of a series of sections that address several interrelated issues. The content of the modules and their sections is prepared and coordinated by the professors of the participating universities and the technical teams of Helsinki Spain – Human Dimension. In the online sessions in each module, the professor will be able to deepen into the proposed sections, opening a debate in which young university students can obtain critical knowledge about the issues surrounding the Camino de Santiago. Table of Contents of the Online Training.
Phase B: All delegations will participate in a five-day route of the 4 routes of the Camino de Santiago (Camino del Norte, Camino Francés, Camino Sanabrés y Camino Portugués) between September 9 – September 15, 2021. The average walking distance is 100 km. All delegations will be divided into four different groups. Each group will experience a different route of the Camino de Santiago. During the Camino, students will participate in cultural activities on the tradition and culture of Galicia and the different villages that host them. As part of this phase, delegations will be able to evaluate the feasibility and suitability of their tourism proposal to improve the reality of the Camino de Santiago.
Phase C: On Wednesday, September 15 2021, the III International University Forum will be held in Santiago de Compostela, attended by all participating delegations. The Forum will provide a space for reflection on the online phase and will invite universities to present their tourism development proposals.
We are waiting for you to join us on this beautiful journey, which begins by taking the first step with online training, ending at Plaza del Obradoiro in Santiago de Compostela!!!
Registration: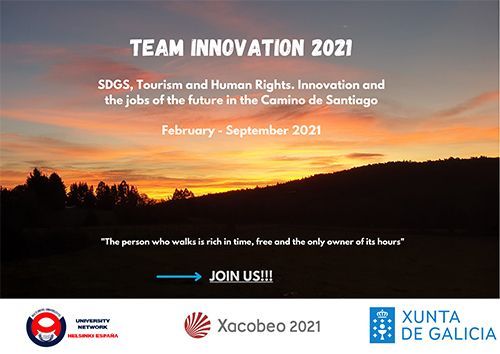 Contact: helsinkiespana@helsinkiespana.org