The 2030 Agenda and sustainable tourism in the Camino de Santiago Project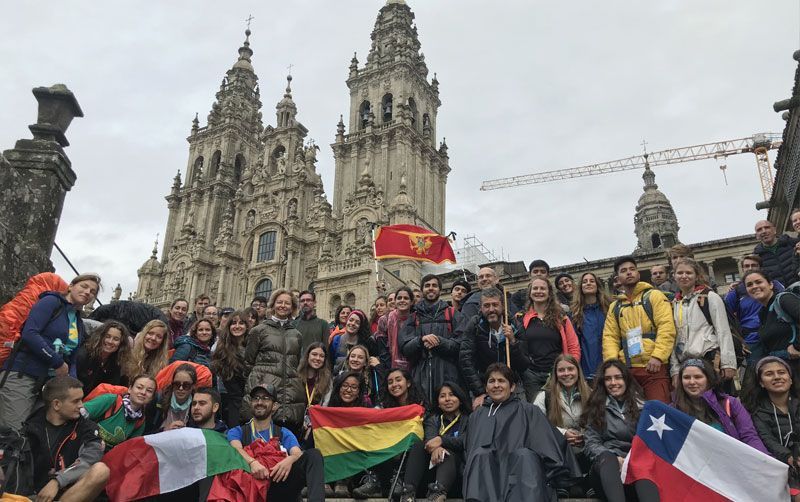 Team Innovation
General Information
"Team Innovation 2020: Sustainable Development Goals, Tourism and Human Rights. Innovation and the jobs of the future in the Camino de Santiago" is an International University Forum organized by Helsinki España in collaboration with the World Tourism Organization (UNWTO) and the University of Santiago de Compostela thanks to the financial support of the regional government of Galicia, Xunta de Galicia, in the framework of the promotion of the Xacobeo 2021 through the regional program "O Teu Xacobeo".
Team Innovation 2020 is an initiative that aims to encourage reflection on the development of a human rights based culture that makes possible the development of global, sustainable and peaceful societies.
Join Us And Live A Life Transforming Experience!
Team Innovation 2020 is divided into three different phases:
Phase A: Online Study. The online phase will focus on analyzing and assessing the interconnection between Sustainable Development Goals (SDGs), Human Rights and Tourism. Participating universities will have access to an online platform where they can access three content modules on which they have to reflect during the months of July to September 2020. During this phase, participating students will be provided with the task of developing a proposal on how to improve the sustainability of tourism in the Camino de Santiago. The Proposals will be presented by each delegation to the UNWTO during the International University Forum in Phase C.
Phase B: Walking route 100km. Over 5 days (2-6 October 2020), the participating universities will go down the Camino de Santiago by foot for around 100 km. Universities will be divided into four different groups. Each group will experience a different route of the Camino de Santiago. During their journey they are expected to participate in social activities. These activities have the goal of enabling participants to learn more about the tradition and culture of Galicia and the villages that welcome them. As part of this phase, the delegations will further be able to assess the viability and suitability of their tourism proposal to improve the reality of the Camino de Santiago.
Phase C: International University Forum. On the 7th of September 2020, the III International University Forum will be held at the University of Santiago de Compostela, attended by all the participating delegations and affiliate members of UNWTO that wish to attend. The Forum offers a space to reflect upon the research that was conducted during phase A and B and further invites each delegation to present their proposals to the UNWTO. Participating professors will sign, on behalf of their Deans, the so called "Declaration of Deans" where universities commit themselves to actively contribute to the SDGs agenda until the year 2030.
Practical Information
Registration:  If you are interested in participating in this project, you can contact us at mjaen@helsinkiespana.org or by phone at +34 915335455