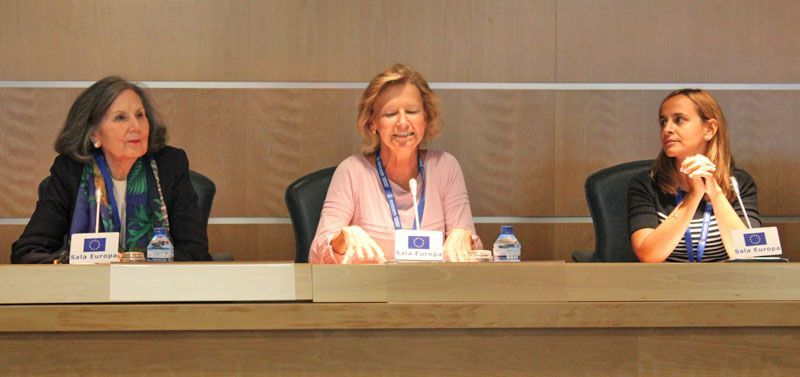 The Board of Helsinki España is composed of seven members, who exercise their function as volunteers of the organization, with the exception of its Secretary General who, in addition to exercising her duties as such within the Board on a voluntary basis, works as part of the technical team of the organization.
The main task of the Board is to ensure the transparency and quality of the actions carried out by the organization's technical team. It provides advice and guides the actions, policies and strategic alignments of the institution.
Helsinki España also has the support of an Advisory Committee that complements the advisory work of the Board. It is composed of a multidisciplinary group of people with very specific professional profiles, who participate in the design and execution of the organization's activities on a voluntary basis.
Advisory Committee
José Alberto Jaén. Professor of Computer  Science and Artificial Intelligence, School of Civil Engineering, Polytechnic University of Madrid.
Carlos Moreiro. Professor of International Law, Carlos III University of Madrid.
Micaela Valdés. Entrepreneur.
Mª Angeles Escribano Romero. Notary.
Jacques Moreillon. Ex- Member of the International Committee of the Red Cross and Former Secretary General of the World Organization of the Scout Movement.
Rose Sukhraj. Teacher.
David Forest. Teacher.
Pilar Méndez de Vigo Löwesntein. Lawyer. Expert on Humanitarian Aid.