Hostile Environment Awareness
Training (HEAT)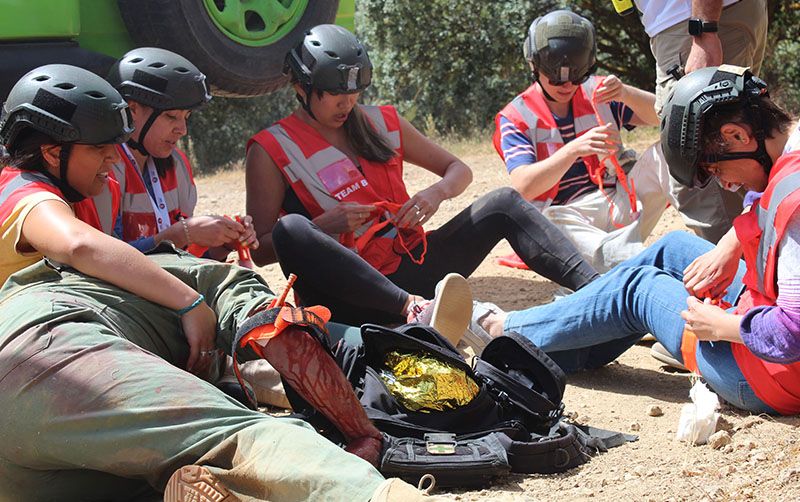 The HEAT course is a five-day training programme in which participants will learn how to deal effectively with critical or emergency situations while deployed in hostile environment missions. This training is aimed at improving the capabilities of the participants in their daily work in conflict situations.
Background
Since 2003, more than 500 students have benefited from our course throughout its 25 editions. The HEAT course is integrated within our REACT program (Rapid Expert Assistance and Cooperation Teams for Conflict Prevention, Crisis Management and Post-Conflict Rehabilitation) as a practical complement to the theory taught for work in Peace Missions.
The need to train people who are already working or will be working in risk situations has led Helsinki España to launch the HEAT course on an individual basis, offering the possibility of training more people and for shorter periods of time.
Objectives
Intended for business and humanitarian professionals to be deployed in high-risk areas.
To provide participants with the necessary skills to deal with situations in which armed conflicts arise, their key actors and their impact on civilians.
To improve participants' capacity in conflict resolution and protection of civilians in armed conflicts.
To strengthen the competence and confidence of participants to deal effectively with risky or critical situations, as would be the case when working in peacekeeping missions.
To provide participants with useful and simple tools that allow them to react as effectively as possible to risk situations.
Open calls for applications
JUNE 2024: from 23 June to 28 June, 2024. Deadline for registration: 15 June, 2024.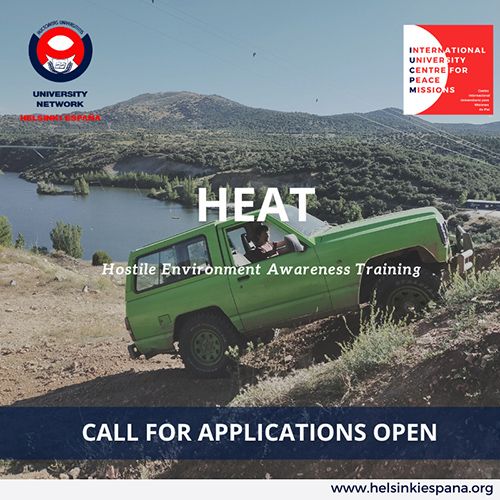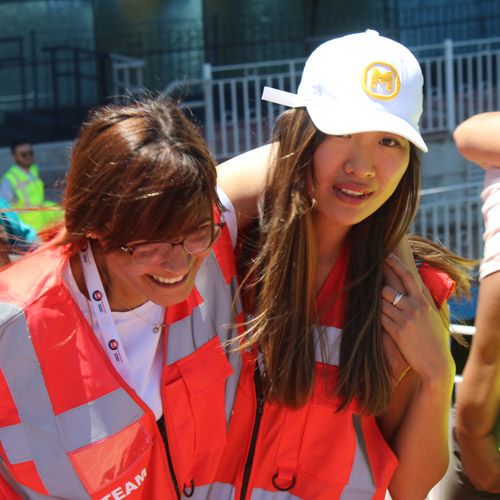 Yoko
HEAT by Helsinki España has given me one of the most valuable experiences in my learning journey of international development. It filled the gap I was feeling in my master's degree in international development in the classroom by offering hands-on field training on hostile environment including how to deal with kidnapping, carjacking, sexual assault situations, and most importantly how to prevent ourselves from getting into such a hostile situation in the first place. The contents and exercises covered, and the field teachers were excellent. The highlight was the interactions we had with other participants from all around the world who are engaged in humanitarian work on the ground.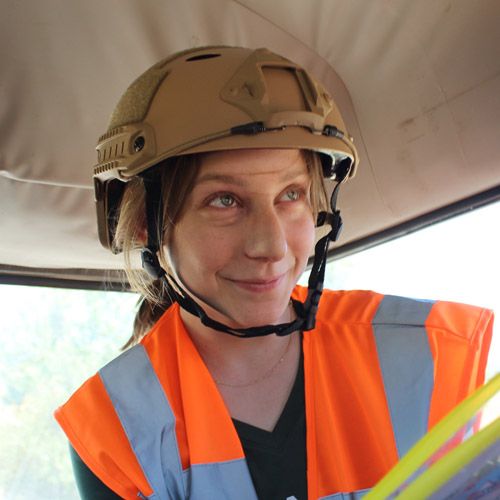 Rebeka
This course brings together people who are working towards making this world a better place while teaching them to keep themselves and others safe. The shared values and high-risk situations brought us, individuals from all over the world, closer together, supporting each other mentally and physically while sharing the dream of global peace and sustainability. The course taught us how to perform first aid in dangerous situations and save someone with severe injuries, how to navigate without GPS and to drive trough any type of terrain, what to do during hijacking and kidnapping, how to take down and escape a terrorist, and how to remain calm through all of these situations.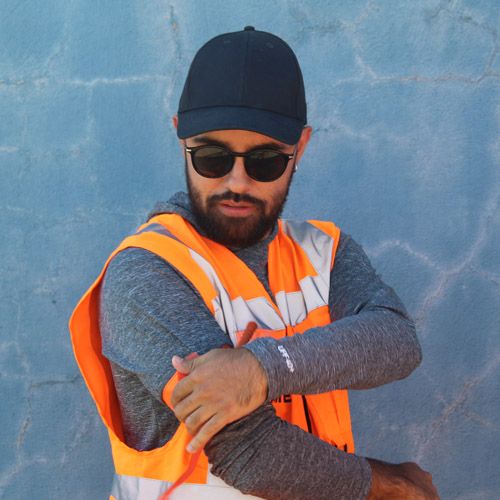 Juan Camilo
HEAT is a hands-on training program which provided me with solid skills on how to work in real life situations while being deployed in the field. With the vast knowledge of the trainers, the activities helped me to undertake and perform professionally during hostile and risky situations. As the most comprehensive and challenging week of the course, it adds overall value to the REACT program.