Professional Orientation and Social Participation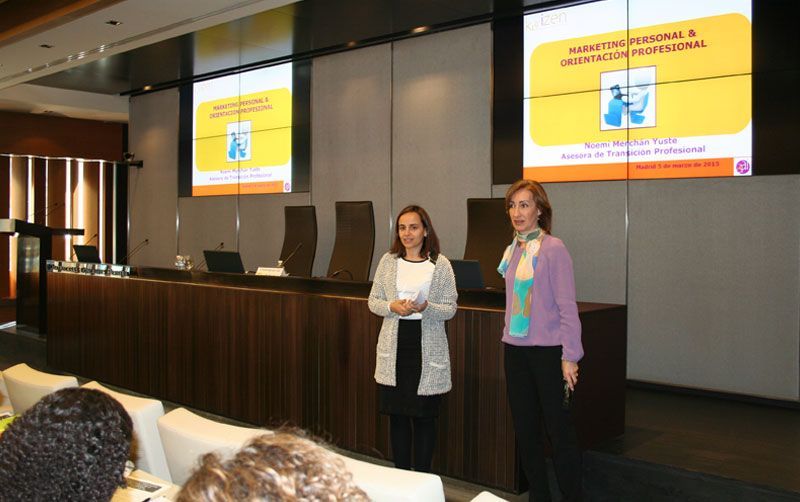 It consists of an initiative of traineeship, professional counseling and volunteering aimed at improving youth employability who are in a state of unemployment or social exclusion.
Objectives
To give professional counseling to unemployed youth and to provide access to job market.
To improve the youth contact network and to give them the skills to facilitate the job search.
To create a professional link with a mentor and to offer a wide view of their professional sector.
To promote youth social commitment in their localities, due to the promotion of volunteering as a tool of social participation.
Project Phases
Interview. Participants must do a person-to-person interview with Helsinki España. If you are unable to do so, an online interview could be arranged. The the interview aim is to get to know the participant's professional profile, as well as for their professional future with the purpose of finding a mentor who fits their necessities.
Training day. The Project includes training sessions aimed at improving participant's skills, professional competences and skills for their job search and self-employment. The content of the training includes aspects such as: tools for the job search; employability index optimization; personal marketing; keys to entrepreneurship; professional positioning in social networks; Eures network; how to make a good resume and cover letters; skills to improve the network of contacts and networking.
Volunteerism. Participants voluntarily collaborate with a social project under the motivation of returning to their communities the time and dedication that their mentors have spent with them. The objective of this phase is to generate a feeling of social commitment in young participants and encourage participation in their communities, thus reducing their risk of social exclusion. Volunteering, in addition to being a mechanism for social participation, promotes values such as solidarity, faith in people; while, on the other hand, teamwork helps youth to regain their confidence, self-esteem and motivation, feeling socially useful.
Professional guidance. The project includes individualized orientation sessions led by mentors from various professional fields who carry out job-oriented advice and support to the participants during the project. Each young participant is assigned to a specific mentor based on their profile and professional interests. The aim of this phase is that both mentors and participants generate a solid personal relationship aimed at defining and focusing the professional project of young people, expanding their networking and multiplying their job opportunities.
How To Participate?
Send your updated resume to the following e-mail address: mjaen@helsinkiespana.org