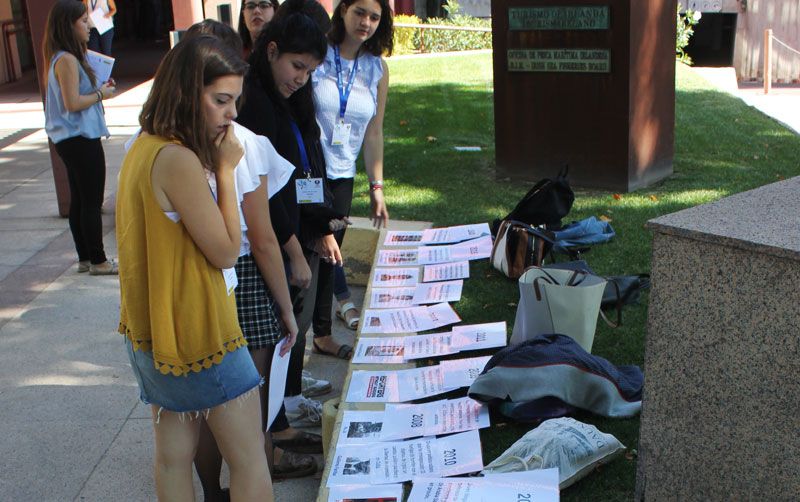 Helsinki España
organizes seminars on
human rights
education in which young people from all over the world meet around specific topics and where, in addition to academic exchange, understanding, tolerance and friendship among all nations are fostered.
We also organize awareness-raising sessions on different aspects of human rights that are organized regularly in collaboration with international experts.
The aim of this event is to provide Spanish university students with a dynamic and present-day training related with European Union topics through the organization of an urban gymkhana, together with collaboration of main European institutions located in Madrid.
Helsinki España seeks to achieve this through the following actions:
To promote the interest of youth people towards European topics, in all those cases when they do not have such knowledge.
To raise awareness about the importance of the integration process, especially the advantages and progress achieved in Security and Human Rights areas since Spain joined European Union.
To encourage university students to take part in the construction of Europe and to highlight the value of the European citizenship despite the challenges posed by Brexit.
To make use of dynamic teaching materials developed through other projects under the framework of the initiative "Let's talk about Europe" and Jean Monnet Chairs Learn Europe, among others.
To promote education-oriented exchanges among young people, through active learning that instills values of tolerance and teamwork.
To foster youth volunteering, involving other young people in the planning of this activity, giving continuity to future initiatives of social interest linked to the European Union.
To create synergies among social actors, including both public and private institutions as well as student bodies; that share interests in the EU and human rights.
To bring European actions closer to Spanish civil society and make them visible.
In case you are interested, follow us on social networks to find out when the next edition will be opened.