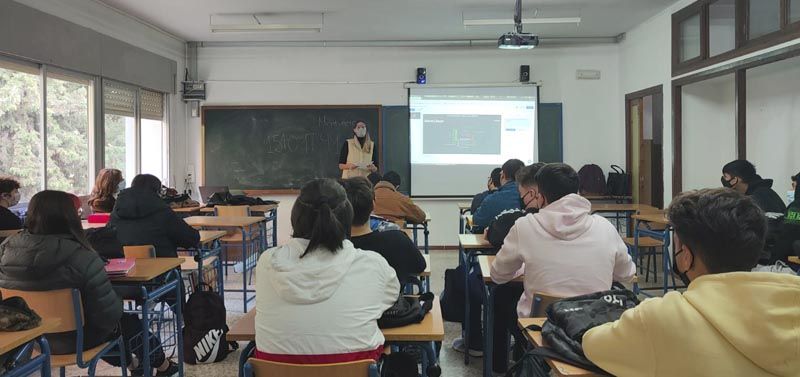 Youth for Youth is back in Toledo for this 2022, a project supported by the Ministry of Social Rights and Agenda 2030 and aimed at university youth who find in Human Rights education a tool for the promotion of values ​​related to tolerance , equality and respect for diversity.
If you are interested in issues related to the Sustainable Development Goals, mental and emotional health, social exclusion, the migratory phenomenon, gender, bullying and more topics related to Human Rights; If you consider that there is a lack of knowledge about them and you believe that education is the best instrument to change the situation, this is your volunteer service! Through the program "Youth for Youth: Educating in Human Rights and Sustainable Development Goals" you will have the opportunity to learn and teach about these issues to school-age boys and girls.
What is this program about? Once registered, the young volunteers receive in the first phase a week-long training on human rights and SDGs from various experts and civil society organizations. In Toledo, the training will take place between January 24 and 28 at the University of Castilla La-Mancha (Toledo Campus) and various topics will be discussed, all of which are related to human rights. In addition, during the training, strategies and tools will be acquired to adapt this new knowledge to the classroom through participatory dynamics and methodologies.
Are you afraid to go alone? Do not worry! The training also tries to create a learning and meeting space so that young people with the same interests meet and establish links, forming couples with whom they later go to schools. In the second phase, the youth volunteers will go to a classroom in a school in Toledo to transmit the knowledge they have learned to children and adolescents. Couples will carry out 4 sessions in the assigned classroom.
Sign up here: ✍️