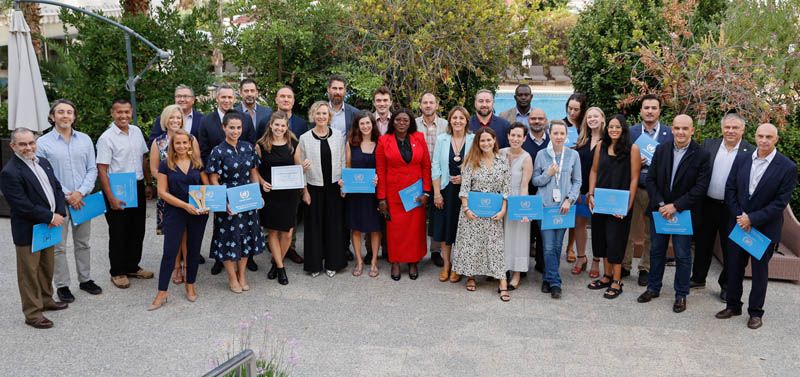 Helsinki España has hosted a civil-military cooperation course organized by OCHA, the United Nations Office for the Coordination of Humanitarian Affairs. An activity organized by the Helsinki España association, the Ministry of Defense, and the Spanish Agency for International Development Cooperation (AECID) of the Ministry of Foreign Affairs.
For a week, 24 people of 15 different nationalities have been trained in l'Alfàs del Pi in the organization of civil-humanitarian coordination actions in emergency situations.
OCHA's responsibilities in the aftermath of a disaster are, at the request of the affected country: to assess needs, forward humanitarian aid funding requests to other agencies, organize donor meetings and follow-up arrangements, monitor the status of contributions made in response to requests and send reports on events as they happen.
From the City Council of l'Alfàs del Pi, the Councilors for Cooperation and Volunteering, Isabel Muñoz, and for Residents, Martine Mertens, have highlighted the importance of hosting a course of these characteristics in l'Alfàs del Pi, in which experts in international humanitarian assistance in emergency situations. Both councilors attended the award ceremony with which this training course ended.