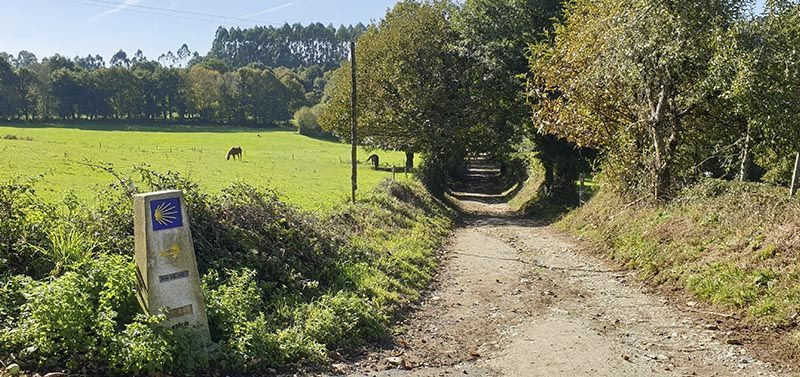 The Camino de Santiago is an experience that, as in the past, traveling or pilgrimage, becomes a means to obtain knowledge, moments, being also an adventure of personal transformation in itself where values ​​such as freedom, trust, solidarity or the effort to achieve a goal. For this we must bear in mind that the person who walks has all the time in the world, is free to spend hours visiting a town or going around a mountain, following the course of a river or going up a hill, after which they end up looking at the horizon the towers of the Cathedral of Santiago.
With the Team Innovation 2021 Project we seek to create an interuniversity debate that revolves around issues that are on the order of the day such as the 2030 Agenda, Human Rights and Sustainable Tourism, shaping possible responses in view of the future of the Camino de Santiago itself. Where is the Camino de Santiago heading? Trying to answer this question is part of the collective work among young university students who participate by contributing their experiences both in the online study process, as well as in the actual completion of the Camino de Santiago, where they will share moments along the way and in the shelters, culminating everything the process in a university forum at the University of Santiago de Compostela in which the knowledge found and the possible practices that can be carried out in the Future of the Camino de Santiago are transmitted.
But beyond the critical knowledge that the students acquire, they also gain in a personal feedback between the nature that surrounds the Camino de Santiago in its different stages, the local communities through which they travel and the cultural-historical heritage of which they are Can enjoy. All this is intertwined in the own person in a formula of knowing oneself.
A colleague who participated in previous editions commented to us:
"The experience of the Camino was what taught me the idea that the difficulty of being away from our homes and everything that we see as something normal in our daily lives, that feeling of finding ourselves as strangers in unknown places, to see in the faces of some an attitude of fear or indifference and the opposite, to receive the hospitality and solidarity of the people almost daily "