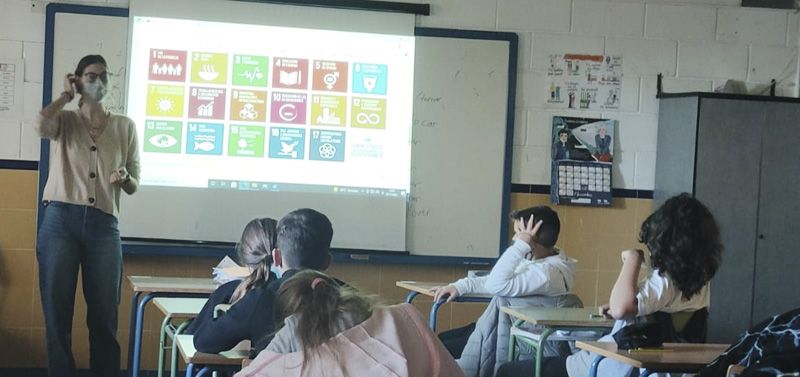 Acting by and for youth, Helsinki Spain has created "Youth for Youth: Educating in Human Rights and Sustainable Development Goals" for more than 20 years. In this Edition, which will take place in Galicia, it has the support of the Ministry of Social Rights and the 2030 Agenda and Xunta de Galicia and the Consellería de Política Social.
This initiative has two phases where in the first, university youth receive an online training course, which will take place between March 21 and 25 in Santiago de Compostela, dealing with topics such as gender equality; mental and emotional health; the environment, sustainability and responsible consumption; bullying, cyberbullying and cybersecurity; the protection of people at risk of vulnerability (migration and refuge, people with functional diversity, homeless people); and the bloc of democracy and participation. Once the training is finished, the university youth transmit their knowledge in pairs, giving 4 awareness sessions, which will begin in the middle of March, in school centers in La Coruña and Pontevedra in person, through a participatory methodology using dynamics and games; working values such as respect, equality and non-discrimination.
In this way, the project contributes to the development of a model of global citizenship and a universal culture of Human Rights in which the participants are more aware of their rights.
"Youth for Youth" is not just a project. It is a great opportunity to learn and teach.
Sign up here: ✍️
We are waiting for you!