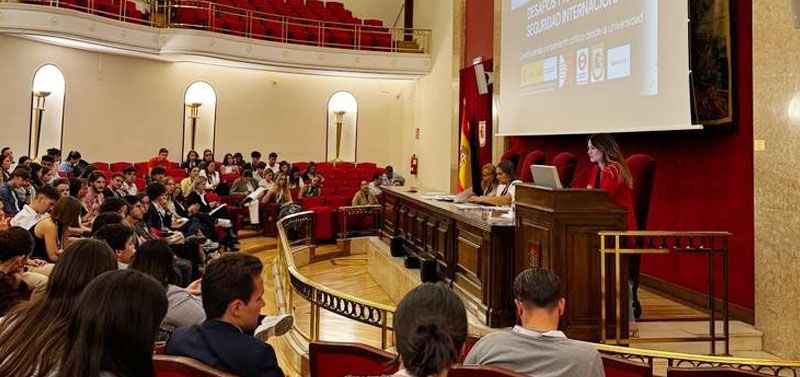 On Monday, October 9, the conference on 'Challenges and Threats to International Security: Building Critical Thinking from the University' was successfully held. The event took place at CESEDEN as part of the initiative by the Spanish Ministry of Defense aimed at promoting understanding and the culture of defense.
During the conference, we had the presence of Jose Luis Pontijas Calderón, Puerto González Diez, and Colonel Ignacio Castro Torres, who addressed crucial topics related to international security, the impact of misinformation, and the challenges inherent in hybrid warfare. Their participation provided a valuable platform for the development of critical thinking and reflection among university students.
The event attracted more than 100 university students from the Community of Madrid, who showed a high level of commitment and interest in the topics presented. After the presentations, an extensive debate took place in which participants had the opportunity to share their perspectives and opinions on the challenges and threats to international security.